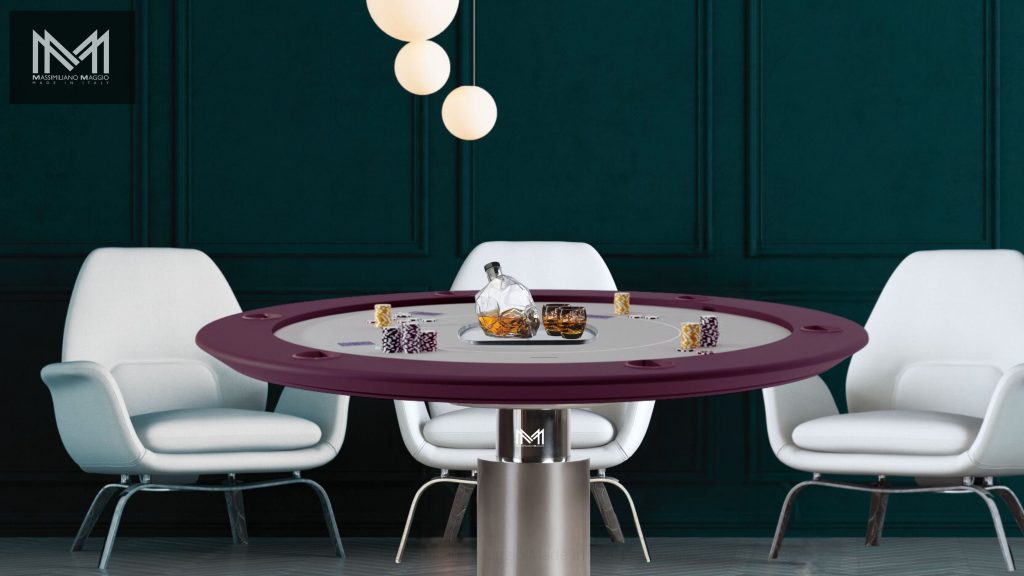 GAME TABLES FOR THE MOST EXCLUSIVE GAMEROOM 
Massimiliano Maggio Made in Italy designs and perfect game tables for luxury entertainment. Poker, Chess, Foosball table, Carom Board and many other in their most luxurious version, where meticulous attention is paid to every detail without forgetting to keep an eye on home entertainment functionality. Professional game tables for luxury game rooms have thus become key elements in an international, fast growing market that had led our brand to cooperate with the most demanding customers and Interior design Firms worldwide. 
Luxury Entertainment means to give our customers the most exclusive experience in gaming, merged with their own aestetics requirements and customisation. This is what inspires the creation of private game rooms in our customers' villas and residences. Massimiliano Maggio has been contributing to this excellence for over 30 years: the refined concept of entertainment offered by the brand include luxury pool tables, foosball tables, Chess Board Tables, and every other game tables our customers may look for their gaming space.